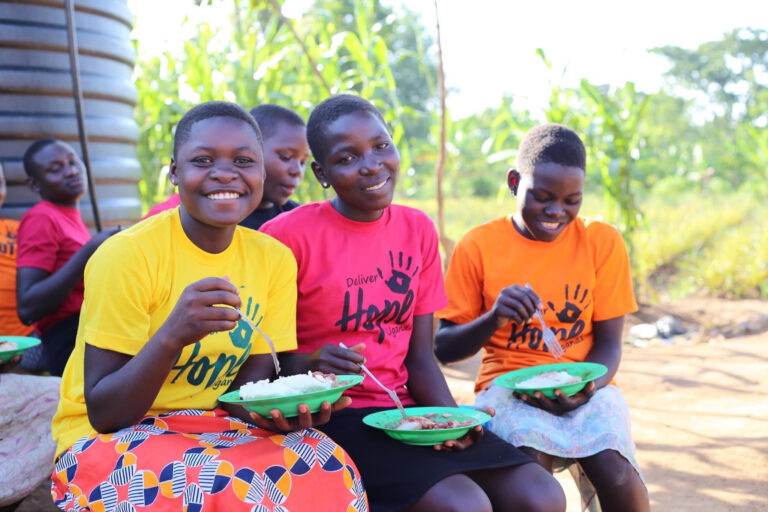 In April, Deliver Hope Uganda became a part of First Love Fellowship. Deliver Hope Uganda is a non-profit christian based organization that was formed to restore hope to the hopeless orphans and vulnerable children in Uganda, reach out to people in various Godly ways so as to improve on their spiritual and social well-being. They currently have over 88 children, and they have also started a church for the children. They ARE First Love. And we need your help in supporting their needs. 
"Here at Deliver Hope Uganda we realize that the many children we take care of are from very desolate and destitute situations, most of them are orphans or belonging to very poor homes. As at current time, we are overwhelmed by the number of children whom we wish to offer adequate support but we are limited by resources. Though some children have sponsors that are taking care of their education and monthly welfare support, many are still without sponsors and as such we cannot meet all their basic needs. Most of these children need an education,scholastic materials, clothing, food but we as Deliver Hope UGANDA cannot meet all these needs adequately. We therefore call upon more men and women of God to join us in the struggle to have these children have hope in life. Come and sponsor a child with just 50 dollars a month for their education and welfare. You could be that blessing to a child at Deliver Hope Uganda that is thirsty for love, protection and a promising future. We believe that your support can help put a smile on the faces of these children, feel loved and live a life like the other children. Your donations however small could change the life of a child here." – Truthy Womugaso, Director of Deliver Hope Uganda
Their major needs are:
Food – Cost of food every week averages about $500/week, for meals 3x/day. Imagine an average American household's grocery budget is $500-$1000/month! That's a lot of mouths to feed.
Sponsorship – Every child needs a sponsor ($50/month) to take care of their needs.
Education – The kids need $1750 to pay off their school fees so they can return to school
If you would like to support our orphanage, please donate below. You can specify where you would like your donation to go towards in the Comments section.
Each child below is in need of sponsorship. For just $50.00 a month you would be able to help them meet their education and basic needs. Click the link below to sponsor a child today!